Landlord's Insurance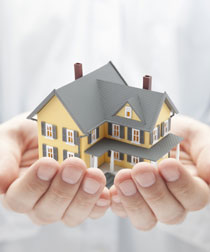 Landlord's Insurance
MARAS products are designed to deliver the protection a landlord needs for their let property.
Too often not enough care is taken to make sure the right protection has been purchased, you do not want to discover this when you try and make a claim, so we are here as the experts to ensure you and your property are protected.
What is covered
The MARAS Landlords Insurance policy covers a maximum sum insured re-build cost for the Buildings up to £500,000, contents cover sum insured is offered up to £30,000. Cover on a new for old basis with perils included such as; fire, lightning, explosion, earthquake, aircraft, smoke, malicious persons, theft (by forcible means) storm, flood, escape of water or oil leakage, impact by vehicle or animal, subsidence, heave or landslip, falling trees, telegraph poles or lamp posts.
Landlords Buildings Insurance
This policy includes as standard:
Accidental Damage to fixed glass and double-glazing, sanitary fixtures and underground services.
Alternative accommodation and loss of rent up to 20% of the sum insured if the property is uninhabitable following damage caused by an insured peril.
Cost of Tracing and accessing of leaks up to £1,000
Increased metered water charges up to £750 resulting from escape of water due to an insured peril – Buildings Section only.
Property owner's liability up to £2 million.
The option to extend cover to include accidental/malicious damage to your buildings and contents.
Un occupancy cover up to 30 consecutive days or more.
Optional extra cover available
Wider Accidental Damage to Buildings
Malicious Damage by tenants
Employers Liability
Landlords Contents Insurance
This policy includes as standard:
Household removals up to sum insured
Contents in the open up to £250
Alternative accommodation and loss of rent up to 20% of the sum insured if the property is uninhabitable following damage caused by an insured peril
Replacement locks if keys lost or stolen up to £500
Un occupancy cover up to 30 consecutive days or more
Optional extra cover available
Wider Accidental Damage to contents
Malicious Damage by tenants
Theft by tenants
Tenants liability
If you have any questions about this product please contact our dedicated Insurance team on 0845 500 5 222